Support at sea and beyond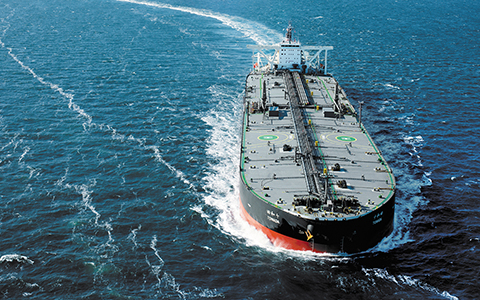 NYKT Marine Co., Ltd. has been engaged in the marine transportation industry for more than 60 years as a member of the NYK Group.
Our strengths are our experienced personnel and knowledge cultivated over many years since our founding in 1954. In any era, it has been the power of people that moves ships. Because of this, we believe in the power of people. In addition to delivering materials, we visit field sites and lend our ears to the people there. Instead of merely emphasizing cost, we think about the seamen who actually operate ships.
To be of better help to customers, we make it our business to look even one or two steps ahead to offer far-reaching proposals.
Through our integration in 2015 with the machinery component division of NYK Trading Corporation, we have become more capable of delivering a wider range of products via our unique worldwide networks. With all of our employees united, we will strive to become of greater service to customers.

In the motif of N and M of NYKT Marine Co., Ltd.,
our logo represents" passion" with the red and" creation" with the blue, and forms the character for people(人),which we value the most.