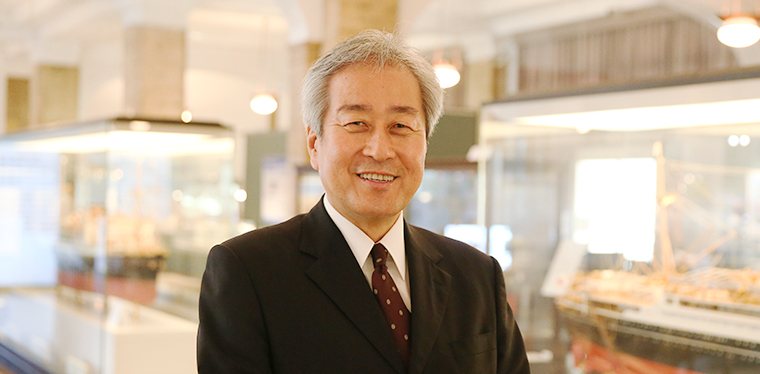 Since our foundation in 1954, we have prided ourselves on providing good-quality products and services to all our customers, delivering marine supplies, replacement parts, and marine materials to a wide variety of ships sailing within Japan's ocean territory, as well as on the seas around the world.
In 2015 the Machinery & Components Department of NYK Trading Corporation was integrated into Hikawa Marine Corporation (later renamed NYKT Marine Co., Ltd.) in order to implement the second phase of our establishment as an all-round marine service provider. This has enabled us to supply all manner of one-stop services for ships and marine transport under the corporate slogan, "Support at sea and beyond."
The following year NYK Trading's Logistics Equipment & Material Department joined us, making our marine-service lines more comprehensive. We aim to become a ship and sea marine-transport specialist who meets every need and is always the customer's first choice.
Our ambition is to establish NYKT Marine as the most reliable company in the sphere of marine supply, providing the most competitive service in terms of quality, customer satisfaction, speed, price and product information. By always placing customer needs first and building on a firm basis of corporate ethics, we are confident of further expanding our operations.
We promise to persist in our efforts to act as a permanent "tailwind" for your endeavors in a wide variety of business setting and ask for your continued patronage and guidance as we speed you to success in your many enterprises.
October 2016
Kimio Maki
President and Representative Director