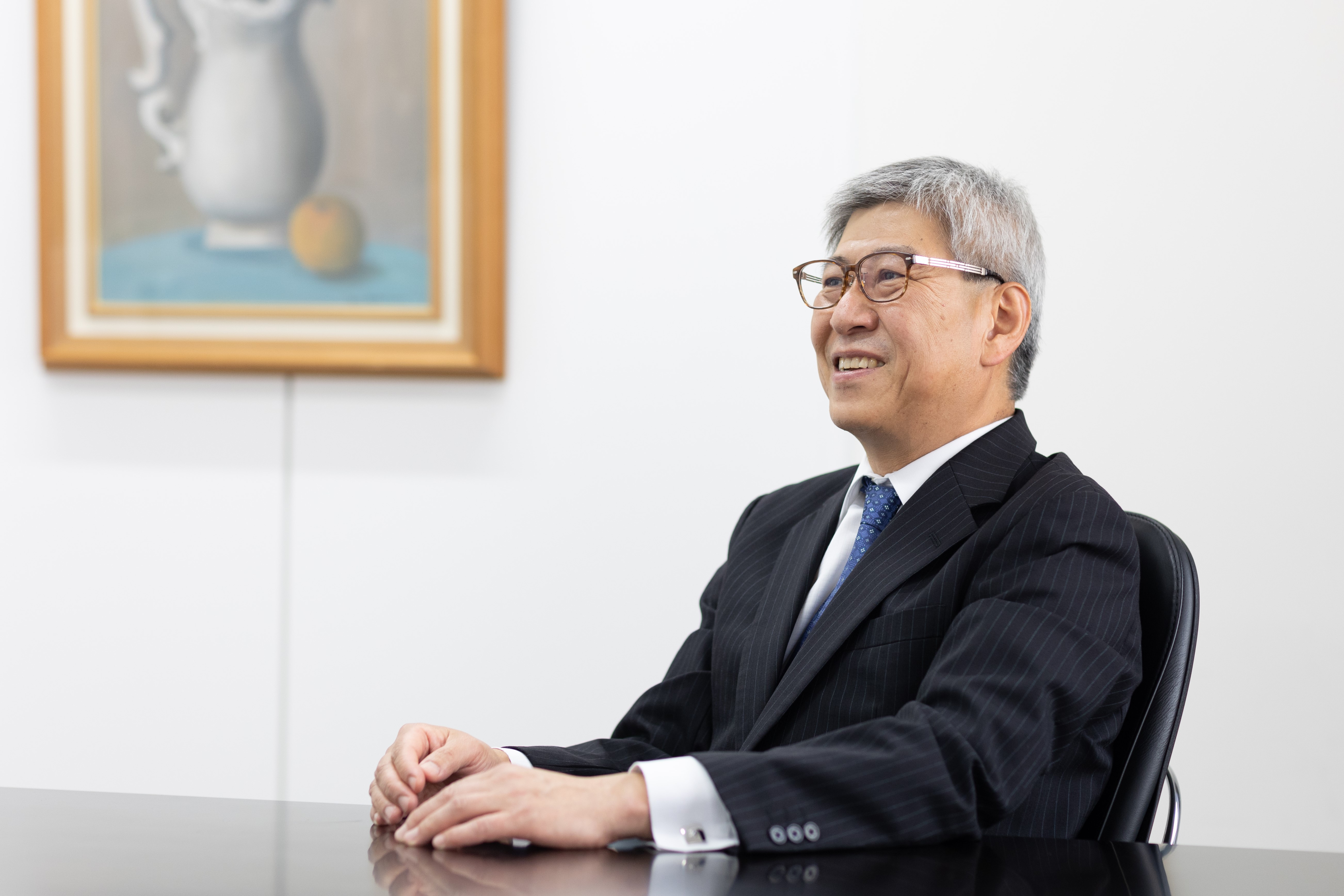 I would like to express my sincere gratitude for your understanding and continued support of NYKT Marine's corporate activities.
Since our foundation in 1954, we have prided ourselves on providing good-quality products and services to all our customers, delivering marine equipment, replacement parts, and marine materials to a wide variety of ships that sail around the world as well as in Japan.
In our role as an all-round marine service provider, we are expanding our corporate activities to supply all manner of one-stop services for ships and marine transport under the corporate slogan, "Support at sea and beyond.'' As specialists in shipping and logistics, our ambition as a company is to be the first choice for our customers in satisfying all their business needs.
By always putting our customers first, we are committed to providing the most competitive products in terms of quality, service, speed, price, and product information on a firm basis of corporate ethics. We are confident of further expanding our operations and to be the most reliable company in the sphere of marine and logistic supply.
By maintaining close contacts with our business partners, we look forward to continuing to make a first-class contribution to marine clusters and customers in the shipping industry.
We sincerely appreciate your further understanding and support.
June 2022
Shigeatsu Kikuchi
Representative Director, CEO