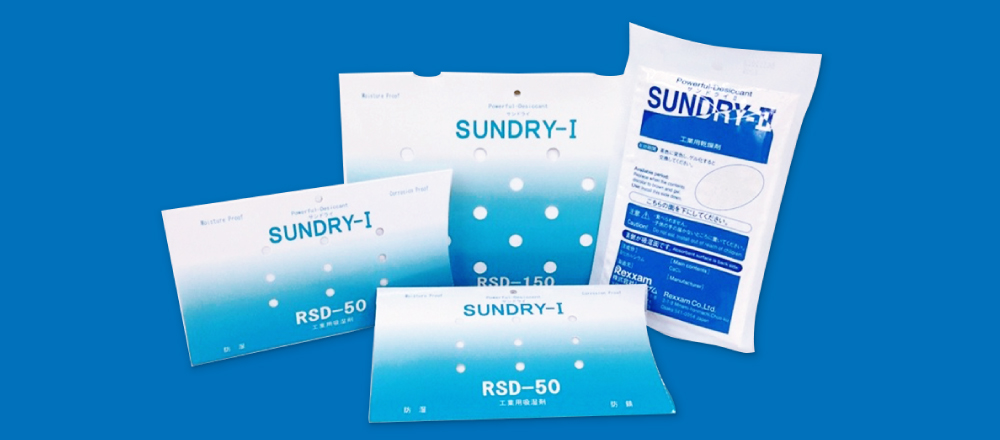 Absorbent Material for Industrial
As the sole distributor of SUNDRY, an absorbent material for industrial use in which calcium chloride was used for the first time in Japan, we have accumulated know-how on moisture exclusion and rust prevention for more than 30 years.
Our lineups have now expanded to include an improved version of SUNDRY, environmentally-friendly SUNDRY-Ⅰ and Ⅱ as well as products of other makers, enabling us to better respond to customers' requests.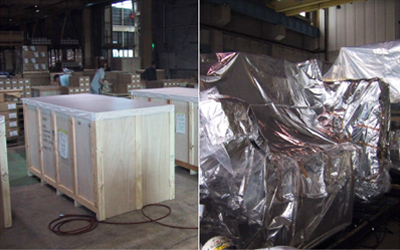 Consulting on Packing and Wrapping Materials
We interview users to get clear understanding about their transport and storage environments, size of goods to be packed or wrapped, and the way they use SUNDRY, in an effort to propose the best product for customers.
In the area of protective packaging and packaging film, we propose the packing method and product best suited to customers, with all considerations in mind from package design to packing method. We also provide advice to customers generously as a professional in moisture exclusion and rust prevention.
The Others
We cater to the demands of customers ranging from packaging materials for general use and food, to deoxidizers and electronic materials.
Inquiries through the website